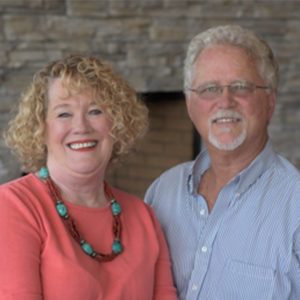 As devoted real estate professionals, Don and Debbie Tollefson — owners and principal brokers for Applegate Valley Realty and Jacksonville Realty — will make every effort to ensure your buying and selling experience is as smooth and enjoyable as possible. Whether you're seriously interested in getting into the real estate market or simply just looking, we can help you find the answers to your questions about homeownership or selling your home.
Finding You That Special Property
Specializing in rural homes, ranches, farms, and vineyards, our goal is to assist you in finding that perfect home. We can find you that big backyard with a 3-car garage, or we can find you a rural sanctuary next to a fishing spot on the Applegate River. Wherever it may be, we're certain to find you that special property.
Premier Access to Southern Oregon
We can help you buy or sell your property anywhere in the Rogue Valley from Grants Pass to Ashland. We have active listings in both Jackson and Josephine Counties, with properties spanning historic Jacksonville to Applegate Valley.
Our Stellar Team Answers All Your Questions
We have a reputation of putting you first! Contact Don or Debbie today if you have any questions about buying or selling your property. We're here to help you through the entire process, whether it is just answering general market questions or finding the right financial options for you.
MEET OUR TEAM
Don Tollefson is the principal broker and owner of Applegate Valley Realty and Jacksonville Realty. He's an experienced real estate professional that specializes in Rural Homes, Ranches, Farms and Vineyards. Call Don at 541-973-9185 or email: [email protected]
Debbie Tollefson is the principal broker and owner of Applegate Valley Realty and Jacksonville Realty. She has a master's degree in art and specializes in staging and the visually presenting our client's homes on all technology platforms. Debbie specializes in the luxury homes and vineyards. Call Debbie at 541-973-9184 or email: [email protected]
---
START SMART: Use technology and the Internet. No matter what some of the "older and more experienced" may tell you, you need the Internet to market in the real estate world today.
PRICE IT RIGHT: Activity in the first month of a listing is always the best, don't risk wasting it. Price too high, and you'll scare off many buyers. Price too low, and you're leaving money on the table.
HIRE A REAL ESTATE AGENT: Studies show that home sellers who use a real estate agent to represent them generally get a better price than those who sell the home themselves.